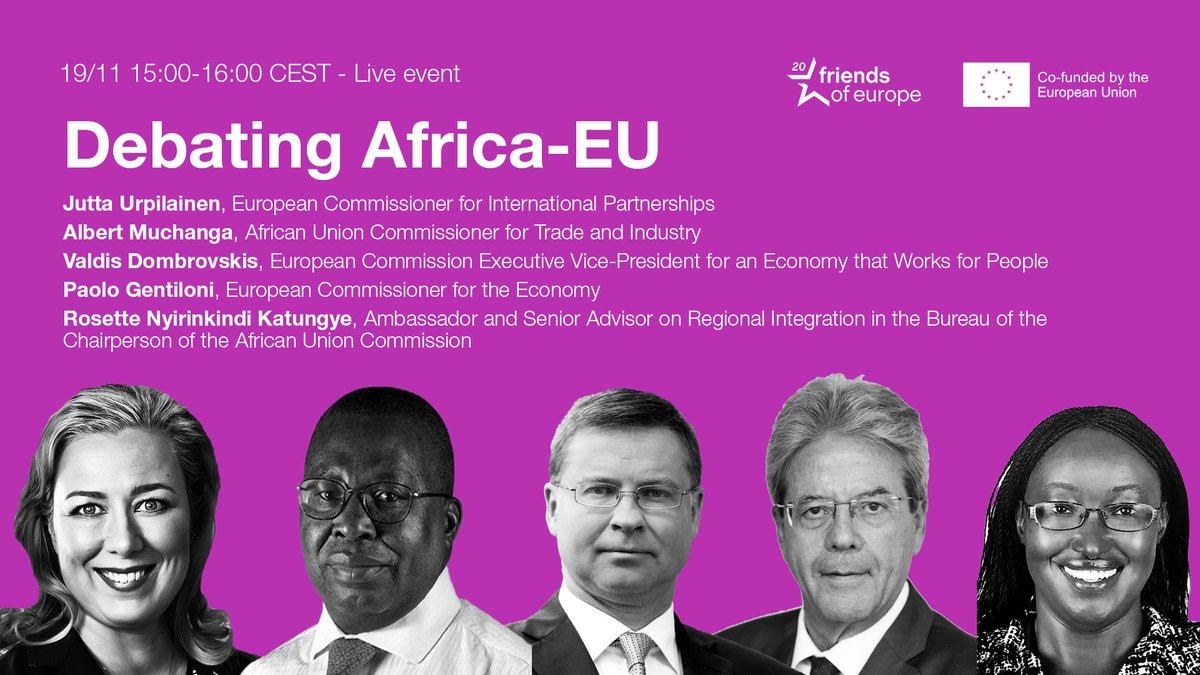 We were delighted to be invited to participate to the panel debate organised by Friends of Europe today.
It was greatly interesting to learn more about the point of view of eminent EU officials, such as EU Commissionner for International Partnership Urpilainen, African Union Commissionner for trade and industry Muchanga and EU Commissionner for the Economy Paolo Gentiloni. It was also very insightful to hear the point of views of Ambassador Nyrinkindi Katungye as well as EC Executive VP for an Economy that works for People.
It was a great opportunity to discuss in more detail regarding the current aspects of the relation between Africa and the EU in terms of trade, jobs and sustainable growth !
During this event, our Director Dr. Pascaline Gaborit asked questions had the opportunity to ask the following questions:
"How can NGOS, cities, the private sector and civil society organizations be enhanced to facilitate the transition towards a Green, Fair and inclusive economy?";
"How to facilitate investments in the implementation of SDGs?";
"How to build a system where everybody can succeed and have a chance?";
"How can the EU/Africa partnership help to deconstruct these risk myths and create an attractive environment to support African entrepreneurs to attract investments and thereby increase job creation?"
Due to time constraints, the speakers were not able to approach her questions, however we are expecting answers to be provided to us in the near future ! Expect an update in the near future !