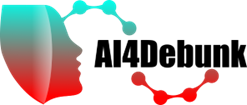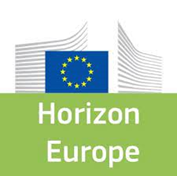 Pilot4dev is pleased to be a partner of the project AI4DEBUNK recently approved by the EC Research program Horizon Europe and led by the university of Riga. It gathers 13 partners from different EU countries and a media partner from Ukraine. The project will officially start in 2024 and run over a period of 4 years.
AI4Deunk aims to develop 4 human-centered AI-powered interfaces: a web plug-in, a collaborative platform, a smartphone app, and an AR interface. All these solutions will be built upon a "debunking" API.
To develop such an API, AI4Debunk will focus on 2 peculiar disinformation topics: the war in Ukraine and disinformation related to climate change. By deeply analysing these case studies thanks to sociological experts (targets groups, sources, way of diffusion...), we will map disinformation contents on knowledge graphs, and compare them to existing databases thanks to AI methods such as NLP. These knowledge graphs will be the skeleton of our technical work: one will be multimodal meaning that all types of modalities (written content, image, video) will be directly embedded, while the monomodal will be only about written content (the different modalities will be previously embedded into written content).
Then debunking modules will be developed, for each type of modality, based on AI and ML methods that could detect and examine questionable content, by comparing it to the context extracted from the knowledge graphs. RNN, CNN, multi-modal language interpretation, and transformers methods will be used to that extent. The goal of such modules is to give a score of fakeness, which we will call Disinofscore, for content given as input.
The API will then integrate this method and will be the bases of the 4 interfaces abovementioned. The plugin will allow people to be instantly noticed when a content they are considering is fake or true, the collaborative platform - also called Disinfopedia, will allow more proactive online users to report questionable content, that will be checked by a debunking committee chaired by a senior analyst, the app interface will allow people to check content in their everyday life.