Chennai: a case for furthering resilience and international cooperation
Details

Category: News
Published: Monday, 30 November 2020 14:27
Written by Emmanuel Rivera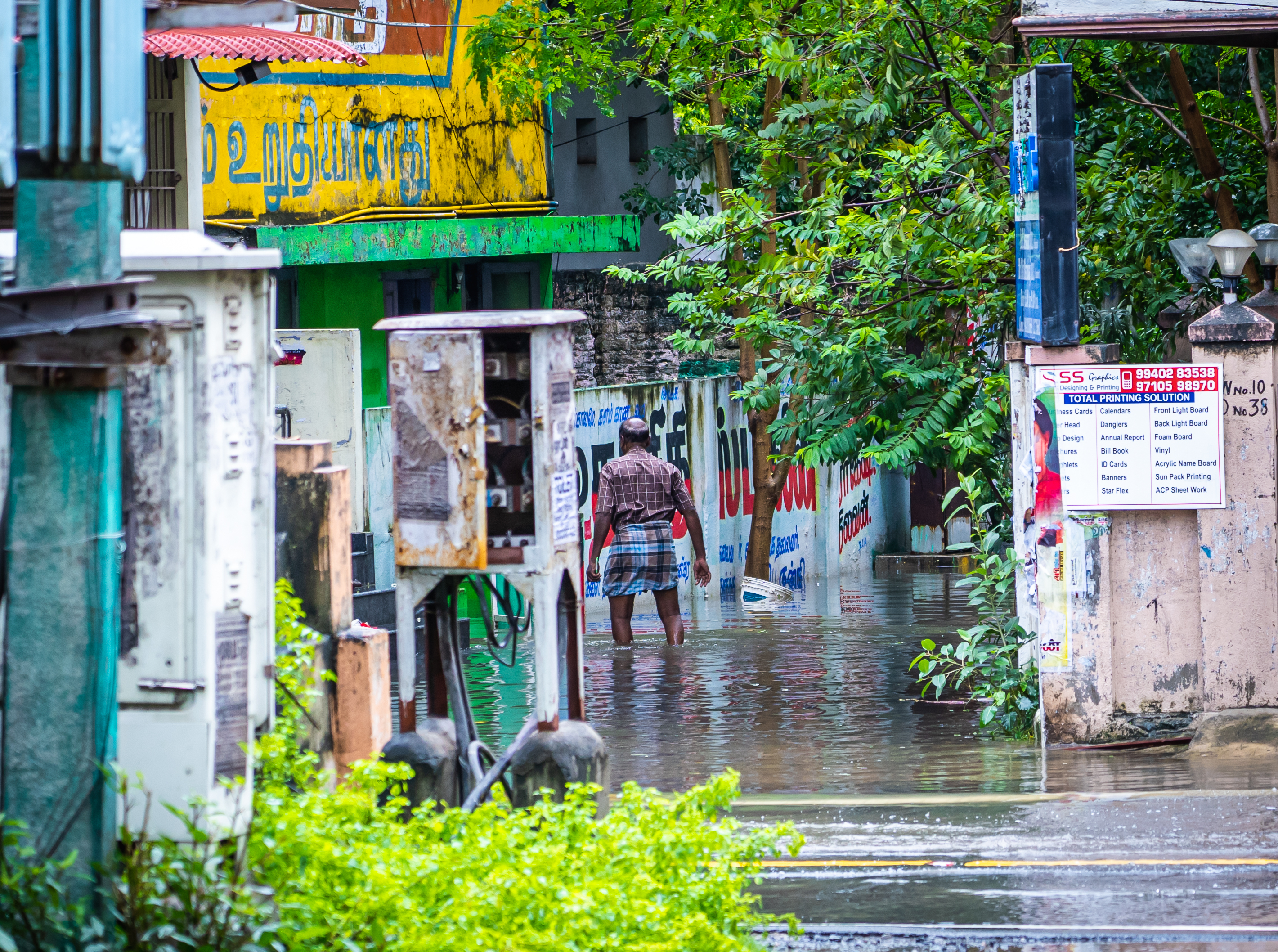 Chennai, the capital of the state of Tamil Nadu in India has been hit by the cyclone Nivar last 25th of November.
The storm has significantly impacted Chennai and its suburban areas, due to heavy rainfalls and severe winds. As a result, several areas were flooded and hundreds of trees across Greater Chennai were ripped off the ground according to Times of India.
In addition, another challenge which presented itself almost concurrently was the announcement that water from the Chembarambakkam lake would be released into the Adyar river, which was a major cause of the flash floods of 2015.
The Chennai Corporation has underlined that the infrastructure in terms of storm drains was improved for about 1,000 km and was working on desilting operations and purchased heavy equipment such as "super sucker" machines to quickly evacuate waters from flooded areas (The Wire India). It is also to be noted that the Chennai Government has underlined that they have worked on preparedness and developed at the organizational and monitoring level.
Despite the significant improvements made on Chennai infrastructures in an effort to avoid a repetition of the catastrophic impacts of massive flooding which led to the death of more than 400 people in 2015, a lot remains to be done.
Thankfully, comparatively to 2015, the levels of rainfall were much lower, as pointed out by S. Janakarajan in The Wire Science, a retired professor working with the Madras Institute of Development studies. In addition to this, it appears that the capacity of the surrounding lakes is impeded by the fact that they are heavily silted and cannot play their role of natural reservoirs as much as they should.
The situation is still very dire in areas such as Varadarajapuram or Mudichur, which experienced severe rising water levels and power cuts due to the surplus discharge Chembarambakkam lake nearby. It has severely impacted vulnerable populations such as the elderly or those living with medical conditions who cannot access their treatments as usually. The unequal deployment of stormwater drains across Greater Chennai has been heavily felt in those low-lying areas.
The sharp rise in the number of cyclones in the area is a stark reminder of the effect of global warming and climate change. With the Greenhouse gas levels always on the rise and global warming, ocean temperatures have been warming. These warmer waters are known to favor the formation of tropical cyclones which rapidly intensify, directly linked with climate change. These phenomena are rapidly increasing in numbers and become less predictable as they form quicker and quicker.
Capacity building and preparedness are essential in making cities such as Chennai more resilient to these phenomena. Despite having managed to improve their capacity to tackle weather events such as the cyclone Nivar, Chennai has not been able to cope with it entirely. Many communities across Greater Chennai have still been impacted.
Climate change and its impact now require large scale resource and knowledge pooling to find long-lasting and adaptable solutions to all sorts of scenarios. In Chennai, for example, a solution to the silt issue which causes lakes to spillover could be the promotion of circular economy. Indeed, silt can be a precious commodity which is rich in minerals and is usually more fertile than other types of soil. In the long run, it could have a double positive impact.
But this type of solution requires experts who can guide and cooperate with local authorities to make sure it is implemented as best as possible. The city of Chennai has proven that it is aware of the challenges and has tried and succeeded to become more resilient over the years, but as we have seen, a lot remains to be done. At Pilot4DEV, we think that multiple solutions exist, and we believe that international cooperation and knowledge sharing could be great facilitators in implementing those solutions and are the keys to capacity building and resilience. Pooling knowledge from specialists all across the world to focus on tackling solutions adapted to the local setting is a proven effective solution.
Cover Photo Editorial credit: Eudaimonic Traveler / Shutterstock.com -